Today is the second to last day of my open book opportunity! Surely you are in fact, burning with desire. To ask me a question anyway!
Today's segment is from
Ron
. His blog is seriously one of my favourites. He writes very passionately and sends me from tears to giggles with each post. The photos he takes are moving and spirited. If you don't go and at least check him out, you will regret it. So go. Right now if you have to.

11. Please elaborate on the title of your blog.
I figured I would get this question. I figure this mostly because I like to think I have physic capabilities. In any case, the title of my blog originates from a quote from
Cecil Beaton.
He said, "Be daring, be impractical, be anything that will assert integrity of purpose and imaginative vision against the play-it-safers, the creatures of the commonplace and the slaves to the ordinary."
This blog is a statement of my inherent need for the ordinary. It is conversations that I have in my daily life. I post random thoughts I have. This blog is a statement towards my own slavery to the ordinary. However, whilst posting about the ordinary and common-place I personally chase purpose, vision and vibrancy. I feel as though this blog is a testament towards the beauty and the joy in daily life.
12. If you could invite three people for dinner, dead or alive, who would they be?
Bertha would chose 3 musicialicious men to enjoy. They of course would be: Johnny,
Gordon
and
Paul
for Chinese in order to discuss
the impending doom of globalisation
.
I would choose to meet with Leonardo De Vinci and Steven King. Gordon can come along too... Then the three of us can discuss art, love, and melding the two.
13. Ever see America's Funniest Home Video's when they show shots of the groom falling over during the vows because he's wasted before the wedding? If that happened to you (god forbid), what would you say to him?
"You are an idiot. Take a friggin' aspirin when you wake up. Alone" That would probably be followed up by an evil laugh resembling "mwahahaha."

14. Iced Tea, sweet or unsweetened?
I like Liptons Peach Ice Tea Light. Technically sweetened, but with rat poison.
15. What's the weirdest thing you've eaten? (Sorry, last question about food).
I am a terribly picky eater. The most exotic I've eaten was a
wildebeest
. It looked like steak and steak is yummy. Wilde ain't steak. I've also had Kudu, Ostrich and Human. Well the last part is sorta a lie and sorta not.

16. What are you afraid of?
Insects, the dark and Schalk Burger.
I'm afraid.
You should be too.
17. How many times does it take to get to the center of a tootsie roll lollipop?
The number of licks it takes to get to the centre of a tootsie pop is directly proportional to the inverse of the degree of the temperature of the atmosphere multiples by the density of your individual whistle calculated by the air wind speed of an Africa Swallow carrying a coconut.
18. Michael Jackson- Better looking before or after plastic?
Tough.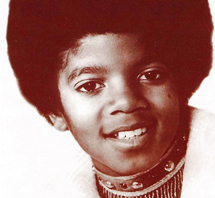 or
Must admit I'm kinda into the barbie face there. and look at those full lips contrasting with the pointy nose with the wide eyes... Yum.

19. Ever been kicked out of some place?
Consistently kicked out of the Library... Also been asked to leave a restaurant... And when I say restaurant I mean something else.

20. Why must you hate on my beloved country of Canada?
Because I am a hater. And still have never seen a Canadian moose.